Beers
The best bottled beers from around the world, both from well-known brands but also from less well-known brands, but always of excellent quality.
Wines
Discover all the brands of bottled wines from the best Italian and foreign wineries. Get to know the new products, we are constantly updated on the latest industry trends.
Spirits
This is where our shelves come alive with the most sought after and incredible shapes. The "spirits" category from Battiato Cash Drink is a gallery of flavors, our selection of liqueurs is unbeatable.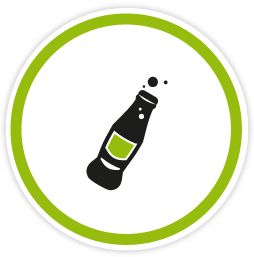 Not just water; in our warehouse you will find a huge supply and variety of juices, tea, carbonated drinks and our selection of tonic water to match the most prestigious "spirits".

SELECTED
BEVERAGES
BRANDS
SELECTED
BEVERAGES
BRAND